IncreDevo

Incredible passion for Cloud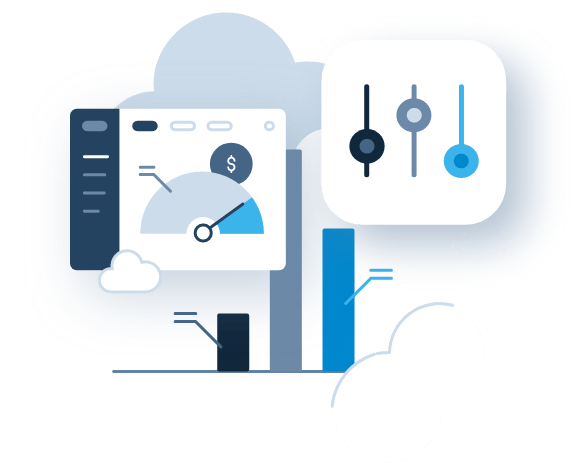 IncreDevo - A Technology Consulting and Digital Services Company, that allows us to support large groups from all sectors, in the integration of new cloud technologies and innovation management methods.

Our mission - Develop and maintain information systems and contribute to the design and development of future products and services for our clients! Our model is based on empowerment and the enthusiasm for an entrepreneurial spirit.

IncreDevo created a revolutionary cloud cost controlling solution. Try cloud cost Data tool. Turn it into Knowledge. Be able to decide wisely. Save money. CFO's best friend on the market.

We grow organically by word of mouth. This gives responsiveness and high quality to our clients. Provides a fulfillment for our employees and drives to enhance skills and grow their careers.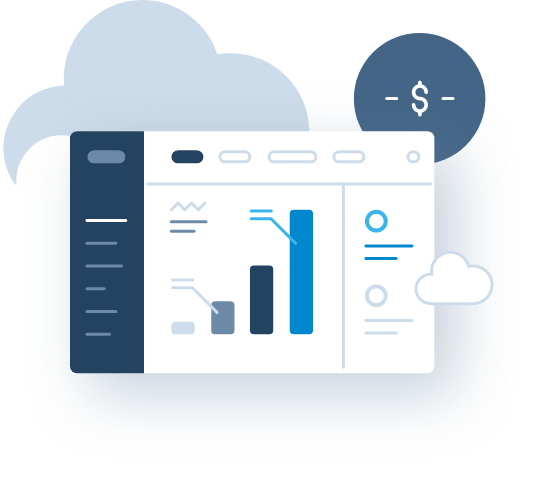 IncreDevo Team - Get to know us

Tomasz Pyrak, CEO
Tomasz Pyrak graduated from Sheridan Collage Institute of Technology and Advanced Learning in 1993. (Oakville Canada) majored in System Design and Logical Database Design. Over twenty years of professional experience in IT industry, especially within the financial sector. I have held different technical and management positions as a director of various IT projects implemented around the world.

Within the last 5 years I have led the building of a leading IT Services company, with a global-reach capital group with almost 3,000 qualified professionals with software delivery centers in Poland, USA, Germany, Ukraine and Malaysia. Currently as the CEO of Incredevo we are building a professional services company within Cloud Services the offer includes: Cloud Architecture, CI/CD Pipelines, Cloud Security Audit, Cloud Governance, Cloud Optimization Audit. Incredevo a company that lives in the cloud, and DevOps is our passion!
Cezary Reszka, CSO
I consider myself the enthusist of networking. I personally led numerous software engineering companies onto international markets. I gladly work as both hands on as well as a leader of the entire division.
Sports is one of the areas I am particularly keen on. Being active fuels up my drive for hard work and also provides asylum after a stressful day.
I am always open for a quality movie time or travels.
Grzegorz Grochowski, COO
An analytical mindset is definitely the core and foundation of my technical abilities, whereas the top represents wide knowledge in various business areas.


My IT story started when I was 8 and my father brought a computer home. This was the moment which fired my heart and started a great life-long passion for technology. It has been leading me through various IT environments from new startups to mature organizations. As a professional, I have spent almost 10 years in classic IT. As a Solution Architect / Solution Manager I focused on Microsoft technology stack and infrastructure hardware. The 2016 was a turning point for me as I changed the direction of my professional path - the cloud approach appeared on the horizon. During that time, I have been involved in numerous projects related to building SaaS solutions, Fin-tech, cloud operations, and building modern software from scratch.

Ocean waters have always fascinated me, and I have been fortunate to live close to my passion – sailing. During cruises, I am focused on building a supportive atmosphere with crew members becoming more and more engaged in their tasks along the process. Sailing gives me the feeling of desired freedom and a fresh perspective on my life.
Artur Brodziński, CDO
Lead Cloud Architect with over 10 years of experience, specializing in Cloud, automation and DevOps culture. Successfully participated in multiple challenging IT projects in a worldwide scale. In my free time I love sharing my knowledge with regard to scripting and automation on the blog powershellbros.com. Privately, the husband and father of two - passionate about WRC rallies, running and latest technologies such as blockchain.
Agata Hawrylak, IT Recruitment Lead
I have been building the IncreDevo recruitment team since October 2021. I am a psychologist by education, but I decided to take a slightly different path. I have been involved in the IT industry for over 9 years. I started from a Service Desk Agent, through Service Quality Leader, Team Leader and Service Delivery Manager, gaining extensive experience in customer service. Privately, I am a fan of the Friends series and Marvel movies. I also like reading detective stories, especially on autumn and winter evenings. I love dogs and my dream is to be the owner of a Border Collie or an Australian Shepherd in the future.